Home
We invite you to take a look at our STUDIO GUM product line on this page. Furthermore, we would like to give you additional information about special uniques and possibilities to create your own special gum-dream, which are not shown.
We would be proud to realize your gum-fantasies.
Let me provide you with some facts of our products: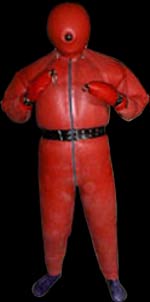 Our standard colours are "black", "clinic red" and "semi-transparent".
Our latex is smooth on both sides.
The colours are mixed by ourselves in our production facility, so we are able to deal with your personal wishes and mix your special colour (for this reason you only have to order a higher number of goods)
Nearly every mask of our range is compatible to be glued with nearly each of our suits without any extra cost.
Please be aware that every mask is manufactured as a unique especially for the customer. For this reason our times of delivery could sometimes be extended a little.
On the other hand you have the opportunity to place special wishes.
The table of our usual size numbers could be found at most articles
Please feel free to make an appointment if you want to visit us in our showroom in Waalre (near Eindhoven)
Take notice that we don't have masks or suits on stock because all our high quality products are indiviually made for every customer.
Click here to view the studio gum products.